News
Hello! We are donkerbot. We are an anonymous independent music writer/producer from North West England. Here you will find our latest news. If you wish to share any of our news updates, simply right-click the [Permalink] link at the top right of the article, and select "Copy Link Address" (or whatever your browser calls it). Then paste the link you've just copied into wherever you want to share it.
Visit our News Archive for all current and previous news items.

Warning!
This website is optimised for a minimum horizontal resolution of 1024 pixels. If you are viewing this on a mobile device, try rotating it to landscape mode. If you still see this warning, your device is not capable of rendering this website as intended.
We would recommend opening the site on a desktop computer capable of opening a webpage at a resolution of 1024 pixels or higher.
21 November 2021 - We have a winner
[Permalink]A winner? What? Was there a contest?
Well, you can call it a contest if you want, but if so, it would be a permanent contest and everyone's a winner. And the first one is YouTube content creator thetrippypixels. They used our song In mono to create this stunning visualisation.
As you may be aware, we encourage our listeners to use our music in online videos. If you want to use it to build a video on, like this example, or if you want to use it as background music, that's all fine, and we will guarantee you won't get in any Content ID trouble. The only thing we ask is that you give proper credit. You can read about it on our Policy page.
Also, if you're a musician and you want to cover our music, and upload videos of your cover, you may do so under the same policy.
Let us know if you do, so we can link back to you from our website, and we can place your video on our Live page, accessible through the link in the menu at the top of every page.
18 November 2021 - Sheet music now available
[Permalink]As we encourage our listeners to play our music, we have created some basic sheet music. This is to help people figure out precisely how to play our songs. Normal copyright rules apply to these files, you may not distribute them, instead, link back to this page. Right-click the little [Permalink] text at the top right of this article to get the URL that will always direct people to a static version of this news article.
To download the sheet music files, simply right-click and select 'Save Target As...' or 'Save Link As...', or however your browser calls it. Don't save the image, there's a PDF version with all the other pages of the song.
For now, the only two songs available in this format are our latest Christmas single, Christmas Again, and its B side Different This Year (Christmas With You). We hope you do enjoy these downloads, and if you're going to play the songs, either in an online video, or live on stage, do let us know, we will feature your video on this website.
17 November 2021 - Lyric video for Different This Year released
[Permalink]We have now released the Lyric Video for the B side of our latest single.
16 November 2021 - We crashed Spotify!
[Permalink]Well, maybe we didn't crash Spotify, but it's awfully coincidental that Spotify just happens to go down on the day we release our new single Christmas Again.
Luckily you can still listen to it on most other streaming services, just check out a handy list on Amuse.io.
Also, you can find our Lyric Video of the A Side on YouTube:
29 October 2021 - It's our birthday!
[Permalink]Good news, everyone. It's our birthday today, and we're excited to announce our single Christmas Again has been approved and delivered to streaming services. It will go live on 16 November 2021, so be sure to keep an eye out for it. We will of course also link to it here from our official website.
Meanwhile, our video editor has sent us this image. He's working on a lyric video of the single, which will be released shortly after the single will go live (we need the Spotify link to include on the end screen, which we won't know until the single goes live).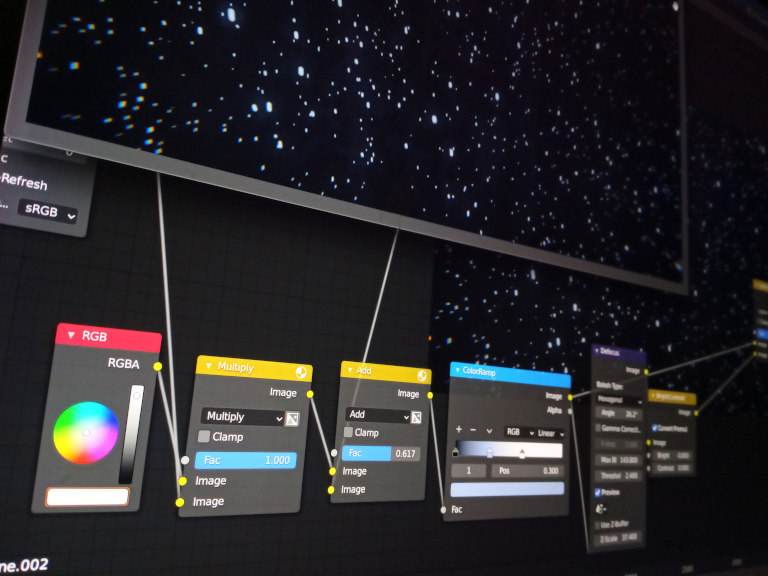 Stay tuned for further updates!
19 October 2021 - Christmas release scheduled
[Permalink]We have just uploaded our tracks for the upcoming single Christmas Again to our publisher. These will now be reviewed and if approved, the single will be released on 16 November 2021.
The B side is titled Different This Year (Christmas With You), although Amuse seems to have a tendency to remove parentheses from song titles, so we'll have to see what they come up with this time.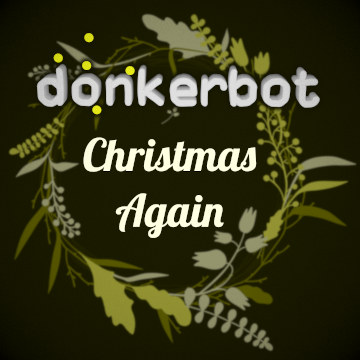 11 September 2021 - On Spotify
[Permalink]This is not so much 'News', it's more of a blog post, but it's something we thought was worth sharing nonetheless.
As you may have noticed, we are an artist with music published on Spotify. In case you haven't noticed, you are now aware, go check our Music page for a link to our artist profile (after reading this post), as well as a handy Follow button, so you won't miss any of our future releases.
Spotify is a big name. It is part of the 'Big Web'. If you don't know what we mean by that, we recommend reading the article What is the Small Web? by Aral Balkan. Most professional artists (if not all) will have their releases published on Spotify, because it is one of the main music streaming services. Compared with video, if you're a major video content creator, you almost certainly must have a YouTube channel on which you publish videos. If people want to watch videos, they will visit YouTube. If people want to listen to music, they will go to Spotify. If an artist wants their music to be heard, they almost certainly will want their music published on Spotify.
It's easy to get published on Spotify. You just need a publisher. In our case, we use Amuse.io. We have not experienced any major problems. If there is one issue we've had, it's that the removed all capitalisation from our first album's track titles, and in one case completely changed the meaning of one song's title by omitting part of it. Why they did that, we don't know, but it's not that big of a problem. But Amuse is not the focus of this post.
Spotify make their money off advertising and Spotify Premium accounts. You would think that they don't care that much about what people listen to, but we guess advertisers do. If advertisers choose to have their ads play in-between popular artists, then obviously, they get more airplay, and listeners may even rate their ads more positive, because they are in a good mood from listening to music they like. As a result, it seems Spotify doesn't really promote music from smaller artists like ourselves.
How do we know? When an artist uploads their music, they can pitch a song to Spotify's playlist curators. These curators can choose to include the song in popular 'New Releases' playlists. With the exception of our first album (because we didn't have access to Spotify for Artists yet), we have pitched every one of our releases. None of our song ever made it onto a Spotify playlist (other than 'Discover Weekly' playlists for the lucky few that follow us already). Now it could be that our music just isn't good, or it sounds too different from popular music, so the quality is just not high enough for these playlists. It could be that Spotify is completely innocent and actually does promote small artists, just not us.
But if that was the case, then we should see small, unknown artists in our weekly playlists all the time. And we don't. So unlike YouTube, whose algorithm can and does propel small, unknown channels into everybody's recommended, Spotify seemingly plays it safe, and prohibits small artists from getting any attention.
In December of 2020, Spotify released a feature for artists to generate an image, showing how many listeners and how many followers they had over the previous year. Along with the hashtag #2020ArtistWrapped on Twitter, this exposed a lot of smaller artists that we'd never heard of before, and whose music we really quite liked. This showed us that there are many artists on Spotify who do not get heard. For no apparent reason other than Spotify doesn't want to promote them. We actually tweeted about this directly to the Spotify for Artists Twitter account, and while they agreed there were a lot of "gems", nobody realised that maybe, these gems would have seen a lot more activity on their profiles, if only Spotify had put them in a few more popular playlists.
In addition, we occasionally see the Spotify for Artists twitter account retweet, like, or comment on artist's tweets celebrating how many listeners they had the last month. Without exception, as far as we have observed, this Spotify account only responds when the number of celebrated listeners is high. Several thousand listeners high. When we tweeted them an image celebrating 69 listeners, did we get any sort of response? Clearly, Spotify isn't interested in sharing the joy of having 69 listeners, we wonder if it had been any different if we'd had 69,420 listeners instead.
It has never been easier to publish music directly to a major platform without needing a record company. But that doesn't mean much. This week, BBC posted an article about a beginning artist who made it big within just 18 months. A woman who lost her job at the start of the pandemic, but already had "a way out" because she had scribbled a few song lyrics on post-it notes. "Within weeks" the article reads, "[she] signed a deal with Polydor Records." And as a result, just over a year later, her debut album was on the shelves of the store she used to work at. Don't get us wrong. It's great to see new talent rising. But it's a bit of a bitter taste to read she only did so, because she signed a deal with Polydor Records. Proving that while it's not impossible to make it as an independent artist, it is a heck of a lot harder to get noticed without signing your life away to a faceless megacorporation record label.
Being an independent artist is a fulltime job. You have to be on social media at all times, you need to share new photos every day, new insights, react to everything, network, get your name out there. You have to do everything, except make music. At least with YouTube, you don't have to worry about all that. It helps, but it's not necessary. If you concentrate on making a steady stream of new videos, you will get noticed. And as you get noticed, the YouTube algorithm will show your videos to more and more people. If you want, you can concentrate on just making videos, and your channel will grow. Pretty quickly too. But it doesn't appear to work like that on Spotify. You make music, you upload it, and if you're lucky some people may find it because they were actually searching for another song and just played all the search results, but Spotify apparently will not promote small, independent artists. Our guess is, because advertisers don't want to be associated with anything that isn't already popular. We listen to a lot of older music, 1960s to 1980s. The ads we hear are mainly from Spotify itself, prompting us to sign up for Spotify Premium, or ads from the government, telling people to remain cautious, or podcasts on Spotify. We don't hear actual radio ads. Honestly, we don't know if that's normal Spotify advertising, or if that's because we don't listen to popular music, but it's interesting to note.
So what do we do? Succumb to the Big Web companies, promote ourselves on social media, hoping that somebody accidentally hears our music? Well, that's not for us. And we'd hate to think of all the talented musicians who just don't have these social skills, and give up on making music simply because nobody wants to promote smaller artists. We won't give up, however. But we also won't give up our day job to spend the rest of our days on Twitter and Facebook. We're happy being a smaller artist. Just as we're happy having our website on the Small Web. Our ideal is to gain a following just large enough to have a regular income. If we can live of our music, that'd be great, and if we'd make enough to reinvest in the community, that'd be perfect. For any independent small artist out there, we just want to say, don't rely on big companies to help you. Get your music on Spotify will help you earn some money. If you're up for it, by all means, spend 27 hours a day on social media, getting your music out there. Or be content on the Small Web, with a small following, being a small artist. Like us.
9 September 2021 - New releases announced
[Permalink]We will be releasing another Christmas single this year. The current working title for this release is Christmas Again.
Early 2022, we will release a new single under the title What They Say. We've hired Fiverr artist Fede Elías as vocalist. We are currently hard at work on the music video. This song will also be included on a new album, which will probably be released in the second half of 2022. We do have more songs already planned to be included as well, but we still have a lot of work to do before the album is ready. Stay tuned for more information, which we'll release as soon as it's available.
7 September 2021
[Permalink]Our website is now officially online. Although not all pages have been completed yet, the site is still under construction. However, we have added links to all sites where you can listen to our music. We hope you will enjoy your stay here, and we would like to thank you for visiting.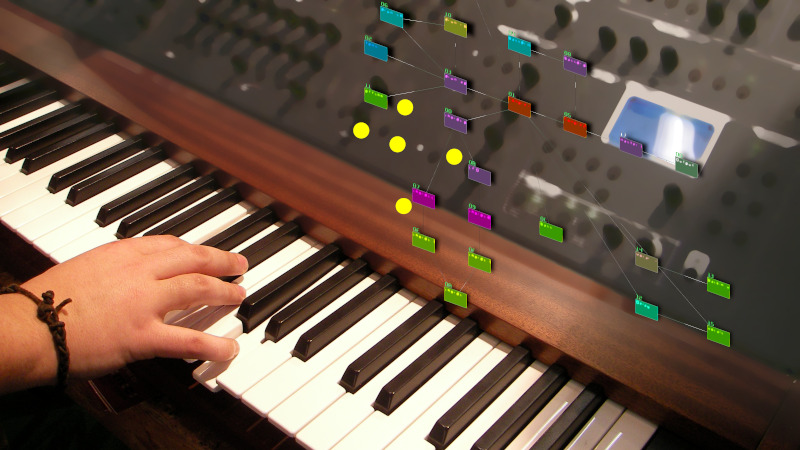 Older news
Older news will become available on our News Archive page.